Legacy Health Partners - News & Updates
Delivering value and improving health
2021 quality award winner and high performers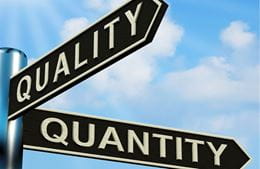 LHP is pleased to recognize Legacy Medical Group Raleigh Hills as the winner of the 2021 LHP Quality Awards for their work to improve patient safety through daily clinic huddles.
LMG Raleigh Hills implemented a 10-minute tiered huddle to emphasize safety awareness, identify operational challenges and implement real-time problem solving in the moment. Their huddles helped foster collaboration among staff members to best meet patient needs like access to vaccines, access to appointments, and real time response to patient questions. Huddles supported cross-training staff in other roles which increased productivity and improved staff coverage. The clinic tracked huddle report-outs to monitor projects and had 90% resolution of safety, facility and workflow issues.
Congratulations to the entire staff at LMG Raleigh Hills!

Recognizing additional high performers
LHP is also honored to recognize the following clinics who have demonstrated high performance across clinical integration measures based on preliminary data for 2021. Claims data will continue to come in for a few months and final performance results will be shared later this spring.

Cancer screening measures
Cascade Physicians – Northwest
Davies Clinic
Internal Medicine Northwest
LMG Bridgeport, LMG Broadway, LMG Camas, LMG Emanuel, LMG Firwood, LMG Good Samaritan, LMG Lake Oswego, LMG Northeast, LMG Northwest, LMG Raleigh Hills, LMG Salmon Creek, LMG Salmon Creek Family Medicine, LMG West Linn, LMG Westside Internal Medicine
Mountain View Family Practice
Northwest Surgical Specialists
Silver Creek Family Medicine

Comprehensive diabetes care
Davies Clinic
Greenfield Health – Family Medical Group NE
Oregon Adult Medicine

Chronic disease care

Cascade Physicians – Tualatin
Davies Clinic
LMG Northwest
LMG West Linn
Pacific Medical Group – Tigard


Pediatric health & wellness
Calcagno Pediatrics
Joel Amundson, M.D.
Metropolitan Pediatrics – Northwest
Olson Pediatric Clinic
Pediatric Associates of the Northwest – Portland
Thank you to each member in our network for your dedication to quality, patient experience and cost of care. It is exciting to celebrate these exceptional results with you. LHP will continue to share quality principles and learnings as well as highlight the ways we are working together to improve care for our patients.
As we announced last fall, primary care providers and administrators have access to unblinded practice performance standings through the LHP reporting suite. Visibility was provided to build upon data transparency and focus on quality performance for primary care and your attributed patients. We encourage practices to use these tools to help you understand your performance strengths as well as improvement areas.
LHP will accept 2022 improvement project applications later this year. If you need help on a specific improvement goal, LHP has services available to support you through Legacy Partner Solutions.