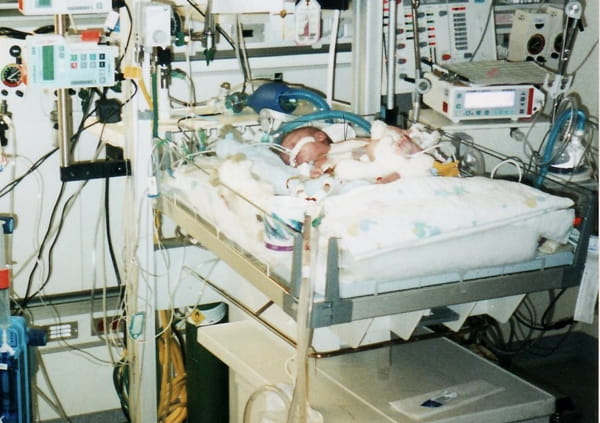 LUCY'S STORY
Lucy was just three weeks old when she had her first heart surgery, and has had 19 more procedures over the past two decades. As a child, she helped us open the doors of Randall Children's Hospital at Legacy Emanuel. Now, she is a college sophomore taking pre-med classes.
We caught up with Lucy to chat about her experience as a patient and why we can expect to see her spending a lot more time at Randall Children's in the future.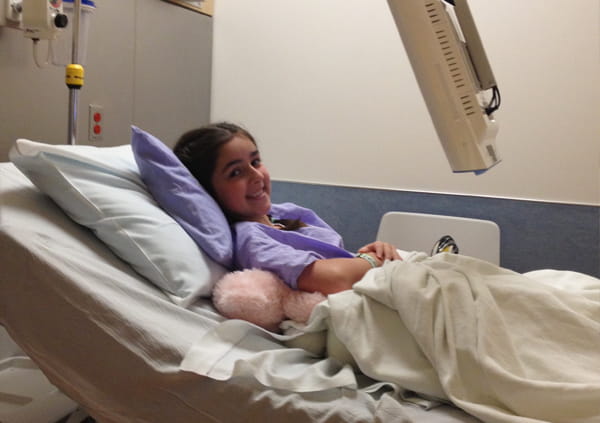 What is your favorite memory from opening day celebrations at the hospital?
Being with my parents on stage, cutting the ribbon, and watching the kite float up.
You had many inpatient stays at Randall Children's as you grew up. What made being in the hospital comfortable and fun for you?
The bright colors and nice nurses, watching tv and eating my breakfast in bed, therapy dogs, and watching a movie in the movie theater with my family.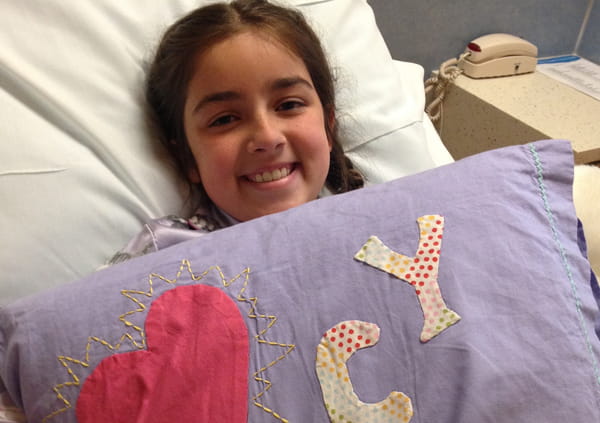 Who are some of the people who are an important part of your Randall Children's experience?

Dr. Marc Le Gras, my cardiologist, has always been invested in me - not just my cardiac health, but my overall wellbeing. He has encouraged me in my studies and let me shadow him. All the nurses are so comforting and attentive and go above and beyond to help you feel better and feel safe. Mrs. Marcia Randall (longtime supporter of the hospital) has become a friend of mine and has made my experience so much better.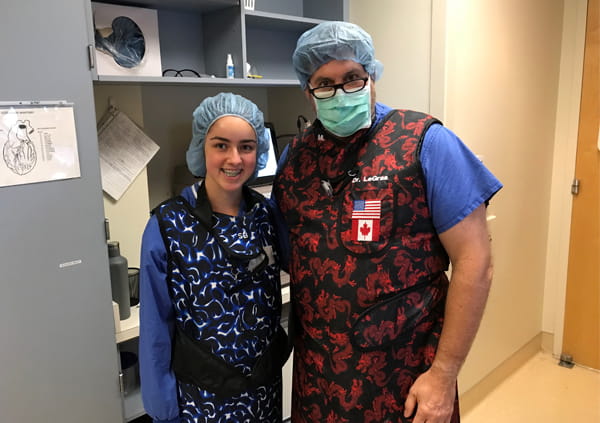 How has being a patient at Randall Children's Hospital affected your dreams for your future?
Being a lifelong patient at Randall has inspired me to go into the medical field. I hope to become a doctor and then practice at Randall Children's Hospital. It would be amazing to work here and give back to the same place that has taken care of me for so many years.
What do you think is the most important thing kids should know if they are going to be a patient at Randall Children's Hospital?
You are in the best hands at Randall. They will do everything they can to help you feel better. Someone who cares about you will always be close by, so you'll never feel alone. It is a place of healing, and you may even have a little fun!
MAKE A GIFT TO CELEBRATE PATIENTS LIKE LUCY!