Patient Stories
A family's journey with Type 1 diabetes
November 29, 2018
On Christmas Eve, and at the tender age of five-years-old, Andrew's life changed – he received a diagnosis of Type 1 diabetes (T1D). To a trained eye, he showed all the classic signs, but it wasn't until the holiday break that his uncle, who lives with Type 2 diabetes, recognized something was wrong.
Spending Christmas in Randall Children's Hospital, Andrew's mom, Kari, advocated strongly for her son. "We knew something wasn't right but weren't taken more seriously until we took him to the Randall Children's Emergency Department," said Kari. "Once there, they listened, and through tests, we received his diagnosis." Initially, Andrew didn't like the idea of shots, but within a day or two, his view quickly changed. He now sees his disease as a superpower, something that makes him extremely special.
During their time in the hospital, Kari and her husband learned about a research study, TrialNet. They immediately had the entire family tested, finding that Andrew's twin sister, Zoe tested positive for auto-antibodies, which meant she would likely receive the same diagnosis in the future. Thankfully, their older sister, Sara, tested negative. "Finding out Zoe tested positive, it was this second grieving process, different from finding out with Andrew because it's now the waiting game, the anticipation," said Kari.
Three years later, Zoe has tested positive for all the antibodies for a Type 1 diabetes diagnosis but has yet to have the disease. Working with Dr. Yigit at the Randall Children's Diabetes and Endocrine Clinic has normalized the disease for her, along with helping Andrew and her family. Her reaction to eventually getting T1D? She gets to be like her twin. "While getting multiple shots a day scares Zoe, she's more focused on getting to be like her twin," said Kari. "She's looking through the lens of what matters to her, such as eating skittles for low blood sugar or picking out accessories that will carry her diabetes supplies." Until the official diagnosis does come, Zoe gets tested every six months, while big sister, Sara gets tested annually.
Now that a few years of managing Andrew's diagnosis is under their belts, they are prepared for Zoe's, recognizing that every person is different, and Zoe's needs could look different than her brothers. Although the anticipation can be stressful, they focus on all the things that Andrew still gets to eat and do as a reminder that life doesn't have to change drastically, or at all. "When anything new comes up, we always ask ourselves, 'would we have done this before the diagnosis?'," said Kari. "If the answer is yes, then we push forward. We never changed Andrew's food or made him stop doing all the things he loved to do. He still eats and does everything he used to, and our life continues with many adventures. We just added in a little more preparation, can tolerate unknowns and always have a backup plan."
Kari's advice to other families with children with T1D, keep doing what you're doing. "Things do change, but you CAN maintain the things that are important to you. It will involve more work and planning, and you may have to tolerate some unknowns and pack extra supplies, but you should still keep doing it." Whether families enjoy the outdoors, traveling, eating out…her advice is not to give up what you love. Make space for grieving the loss and changes and then reach out to other families in similar situations and find a support group or community. "The little things that used to demand time and attention, they don't matter to me anymore. Instead, I engage with other parents – online and in-person – supporting each other. I'm really interested in research, advocacy, and fundraising toward a cure for diabetes. Our family has turned a scary diagnosis into an opportunity to help educate and support others struggling with this disease."
Click here for more information on pediatric diabetes.
Photos courtesy of Kari B.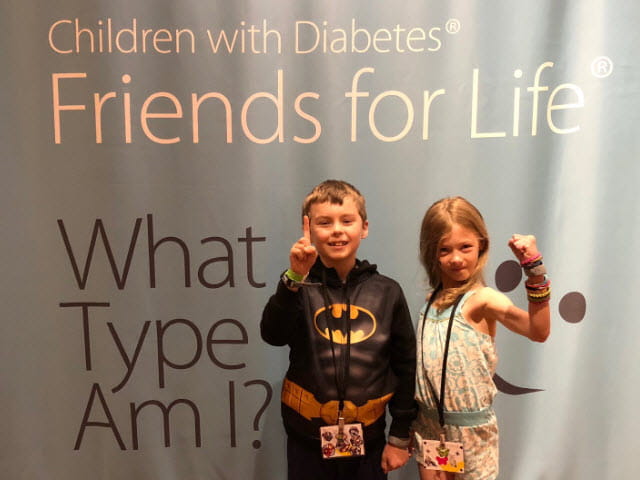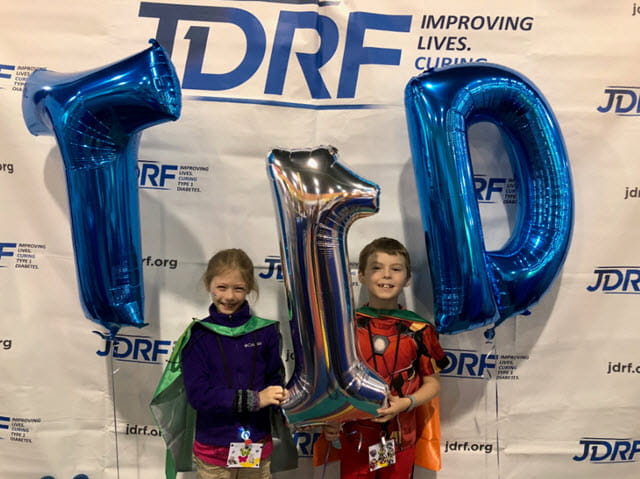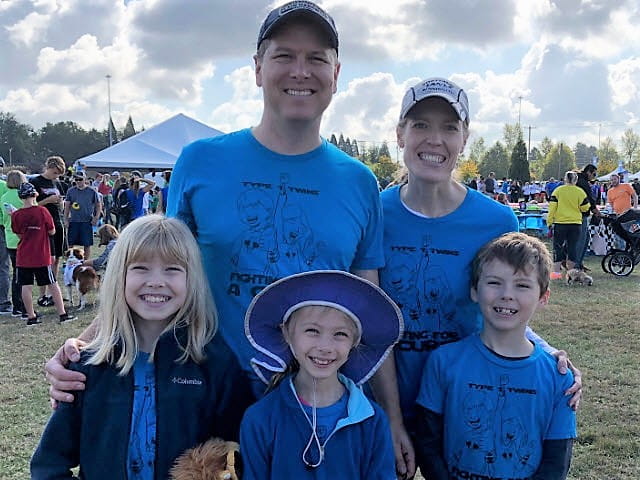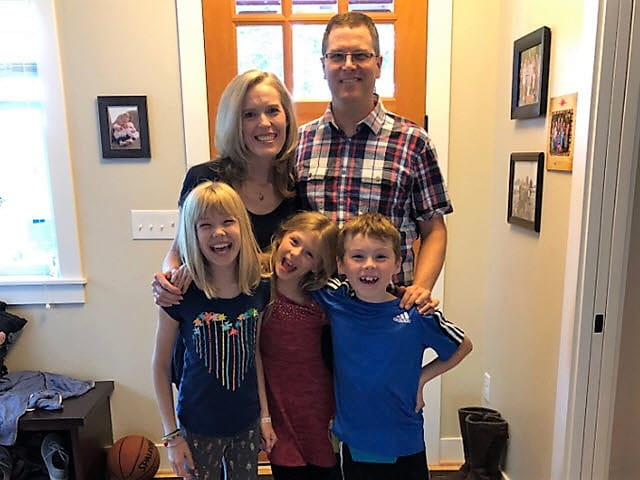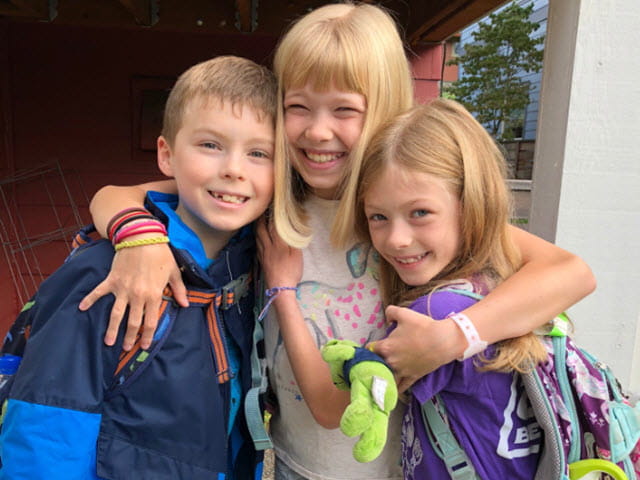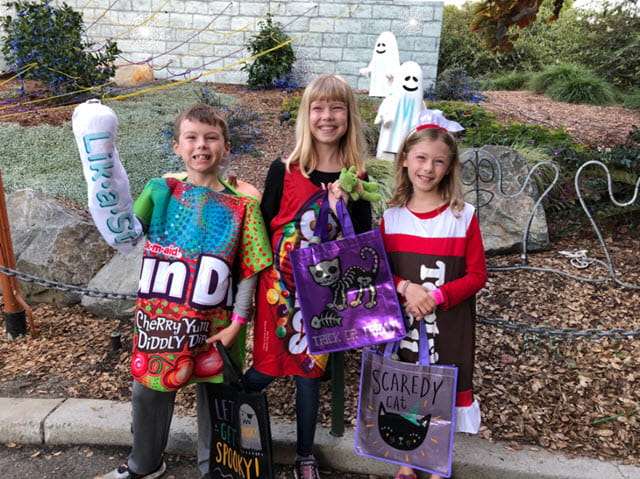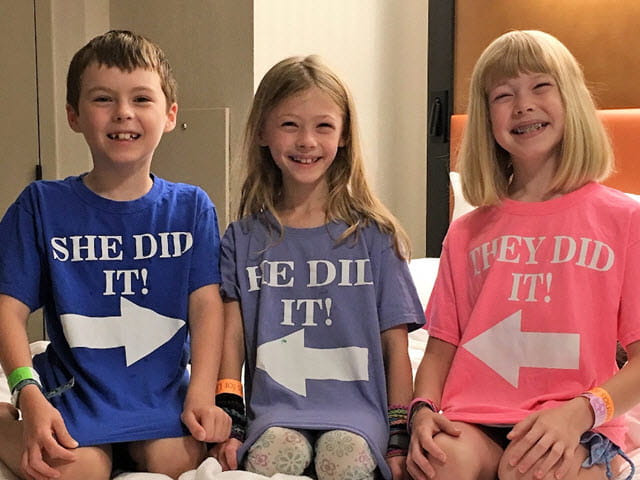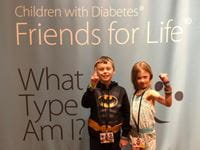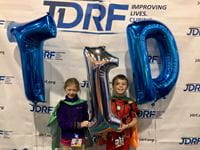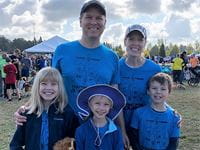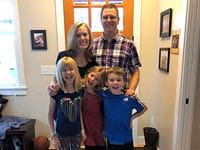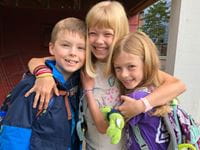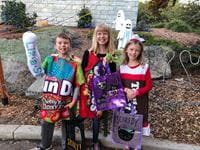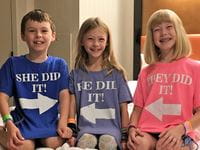 Sign up for our email newsletter