Legacy Health Partners - News & Updates
Delivering value and improving health
New clinical leaders announced
Last week, Legacy's president and CEO, Kathryn Correia, announced that Legacy will welcome two new senior vice presidents in July, our chief medical officer and our chief nursing officer. Seth Podolsky, MD, and Kecia Kelly, DNP, are dynamic leaders who come to us with diverse professional and personal experiences that will be essential to Legacy's strategy and transition to become a health management company. Their past leadership in initiatives focused on value, quality and improved health outcomes are attributes that will both complement and strengthen the vision and goals of our LHP network. Seth and Kecia were drawn to Legacy by the opportunity to lead transformational changes in how we care for our people, our patients, our community and our world.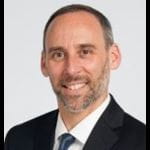 Seth Podolsky brings more than 20 years of experience leading strategy and operations with a focus on care quality, safety and value. He is a relationship builder who works across organizations to empower and coach leaders. He most recently served as system chief medical officer, ambulatory and integration at Banner Health System in Phoenix. Before that, he worked at the Cleveland Clinic Health System, where he held several leadership positions, including chair and medical director, international business development. Seth trained as an emergency medicine physician. He earned his MD and a philosophy degree from the University of Vermont and has a Master's degree from Dartmouth College's Institute for Health Policy and Clinical Practice. His first day is scheduled for July 26.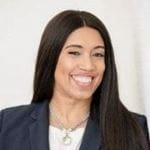 Kecia Kelly brings more than 20 years of nursing and leadership experience within in-patient and out-patient settings. She has a track record of working with hospital and regional leaders to build nursing structure and standardization across multiple sites. She joins us from CommonSpirit Health where she most recently served as the division chief nursing officer in Northern California and previously served in the U.S. Army Nurse Corps. She earned a Doctorate of Nursing Practice and a BSN from Texas Christian University and an MBA from The University of Phoenix. Her first day is scheduled for July 12.

Melinda Muller, MD and Nick Kashey, MD, thrived in critical interim leader roles as we worked to recruit our new CMO. Their immense contributions and willingness to always go the extra mile cannot be stated enough. Both will continue in their interim roles until Seth is onboarded in July.