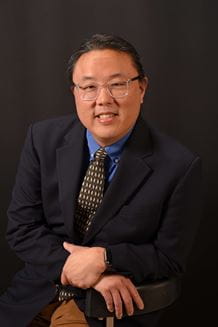 Call to Schedule
Arvin Gee, MD, PhD, FACS
My Specialties:
General Surgery, Board-certified; Surgical Critical Care, Board-certified, Fellowship Trained; Trauma Surgery
My Areas of Focus:
Robotic Surgery, Bowel surgery, Gallbladder Disease, Trauma
About Me:
Dr. Gee is a board-certified surgeon who specializes in General Surgery, Trauma Surgery, and Critical Care. After completion of his training, he joined the trauma and general surgery services at Legacy Emanuel & Good Samaritan Hospital in 2010, then was recruited to OHSU to run the Emergency General Surgery Service for 5 years before rejoining the team at Legacy Emanuel in 2023. His clinical interests include the management of gallbladder disease, hernias, gastrointestinal diseases, and chest wall reconstruction. He has a particular interest in applying robotic, laparoscopic, and thoracoscopic techniques to address surgical problems whenever appropriate. He remains active in teaching residents and medical students as well as continuing to conduct research in general and trauma surgery. In his free time, Dr. Gee enjoys spending time with his family and pursuing his hobbies of hiking and landscape & night sky photography.
Training: Dr. Gee completed his MD and his PhD in Chemistry at the University of Illinois at Urbana-Champaign and completed his General Surgery residency and Surgical Critical Care fellowship at the Oregon Health & Science University in Portland, Oregon.
Hospitals Served: Legacy Emanuel Medical Center
No reviews are available at this time.