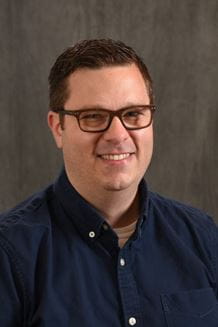 Call to Schedule
Brandon Young, MD
My Specialties:
Internal Medicine, Board-certified
My Areas of Focus:
Preventive Medicine, Care of acute and chronic medical conditions, Adult Disease Management, Gay and Lesbian Issues, Transgender Health
Languages:
English, Interpreters available for other languages
Affiliations:
Legacy Health Partners
Where I see patients
Where I see patients
503-413-5629
Monday-Friday, 8 a.m.-5 p.m.
About Me:
Dr. Young is a primary care physician at Legacy Medical Group - Northwest. He is board-certified in internal medicine. Dr. Young is interested in partnering with patients for optimal health outcomes. Outside of work, Dr. Young likes to spend time with his husband, his dogs, and his friends. He likes to try the local restaurants, while still eating all of the vegetables in his CSA. He also enjoys traveling. Dr. Young is not accepting new patients at this time.
Education:
Fellowship: Providence St. Vincent Medical Center
Internship: Providence St. Vincent Medical Center
Medical School: Oregon Health and Science Universtiy
Year I Started Practice: 2016
Hospitals Served: Legacy Good Samaritan Medical Center
Patient Rating
Legacy wants every patient to have great care, every time. To help measure and improve patient satisfaction, we send surveys to randomly selected patients after their appointments. We use this feedback from the surveys to improve and enhance the care we offer. Learn more about our surveys & ratings
Average Rating: 5.0 out of 5.0
---
Aug 31, 2023
He is a wonderful and terrific doctor. My heart breaks that he is leaving and that I have to find a new doctor who cares as much as he does. Dr. Young is a 10 out of 10 in all the care he has provided me. You have sent away too many good doctors within this group alone because of the merger with OHSU. Very very hard to swallow so many doctors leaving because of this.
---
Aug 28, 2023
Best doctor I have had. I am very confident in his care!
---
Aug 24, 2023
The provider is absolutely wonderful.
---
Aug 24, 2023
Legacy Health now seems to be nickel and diming their patients and their providers over every detail. It's not surprising that your providers are leaving this practice in droves. My own provider is leaving and now I find myself without a provider and having to look for one. I really liked my provider Now, I will be looking for a provider outside of the legacy medical group. Why do you have to be so cheap? It's not good for the patient. It's not good for the provider and it's not good for your business.
---
Aug 21, 2023
Excellent physician highly recommended!
---
Aug 15, 2023
All went well
---
Aug 14, 2023
Sorry to hear Dr. Young is leaving. He is very professional, has excellent doctor-to-patient skills, and consider him to be the best doctor I've ever had.
---
Aug 8, 2023
Dr. Young has always reviewed and been up to date with my current condition when entering the exam room. Both he and his people are good natured and serious about their work. I can't ask for more than that.
---
Aug 7, 2023
Dr. Young is hands down the best primary care provider I have had. He is kind, attentive, and reassuring. He listens to my concerns, asks questions, and explains things very well. I am so grateful to have him as my provider. Can't say enough good things about him.
---
Aug 7, 2023
I am in the process of switching my primary care provider and wish he could be it, but was very sad to see he was leaving. Dr Young is just the sort of PCP I am looking for.
---
Aug 3, 2023
I have nothing but wonderful opinions of Dr. Young.
---
Aug 3, 2023
It is impossible to get through to talk with someone and about half the time when you leave a message no one contacts you. It is a nightmare. I have been told to go to Urgent Care. Urgent Care is $40 and my Regence payment to see my own doctor is $5.00.
---
Jul 27, 2023
Dr. Young and the staff in the office are superb. I am extremely impressed with all persons I interact with at Legacy Medical Group. Friendly, professional, prompt and courteous. Love the team.
---
Jul 25, 2023
Dr Young was very well prepared for my visit. He was easy to talk with.
---
Jul 18, 2023
Always good.
---
Jul 17, 2023
It's difficult to get appts for ancillary services (ie mammogram and/or dexa scan...no one answers the phone.
---
Jul 12, 2023
Very kind and very informative. 5 Stars !!
---
Jul 5, 2023
I absolutely adore Dr Young. He is attentive, compassionate, professional and always takes the time needed to make sure we go through all my concerns. I would highly recommend him
---
Jun 27, 2023
I am consistently impressed by the professionalism and thoughtfulness of this office/practice. From the front desk to all of those encountered in the office, I have had consistently good experiences and Interactions. Thank you
---
Jun 26, 2023
Brandon has a great demeanor and he listens well.
---
Jun 15, 2023
Dr. Young is trustworthy, personable, knowledgeable and kind, all important attributes I REQUIRE from my doctor. I am so fortunate to have him and Dr. Young in my life, for the rest of my life.
---
Jun 14, 2023
Dr. Young is an incredibly great Internal medicine doctor. I communicate with him by Myhealth account. He always gets back to me in a timely fashion. He is a really nice person as well and I feel well taken care of with my healthcare need.
---
Jun 13, 2023
Dr Young is the best!
---
Jun 12, 2023
I felt that if I had a concern about my health Dr. Young would explain it and try to get results
---
Jun 12, 2023
I am very happy with interactions with the provider and clinical staff.
---
Jun 7, 2023
I am unlikely to recommend this provider simply because I never make such recommendations.
---
May 30, 2023
The dude at check in is horrible. He yelledcat me last visit to the point others had to intervene and this time he was condescending. He is the reason I will end up leaving. He gives you a horrible first impression every time
---
May 25, 2023
I feel well cared for by Dr Brandon Young
---
May 18, 2023
Not only for this visit but always I completely satisfied with Dr.Brandon Young
---
May 9, 2023
Dr. Young is always very attentive, listens well, offers helpful suggestions, and is willing to have my mom participate in decision making for her own care. He adds humor and always puts us at ease and it's easy to talk to him. We just think he is the greatest!
---
May 9, 2023
It was a great experience from start to finish!
---
May 4, 2023
My experience is that healthcare providers do good work considering that the US healthcare system is set up to prevent their doing exactly that. Healthcare should not cater to profits and private insurers. What a waste.
---
May 2, 2023
Dr. Brandon Young is really great, so glad he is my PCP.
---
May 2, 2023
My visit went well, but I was disappointed that all of the time I spent on the Legacy site prior to the visit was wasted. I had input all of my prescriptions (and made sure they were saved), but by the time I met with Dr. Young, the prescriptions had disappeared from Legacy's records.
---
Apr 25, 2023
Dr. Young and I share a good rapport established over a period of time. I trust him to listen, to answer questions, and coordinate my overall healthcare. I see many specialists so Dr. Young has a big responsibility in overseeing my health, and he does it well. Organizational (Legacy) coordination is a stumbling block.
---
Apr 25, 2023
As an established patient of Dr Brandon,I praise the doctor for, naturally being sensitive and very helpful in delivering the best care available.Dr young is by all means,fully devoted and dedicated to his patients.His overall treatment is by leaps and bounds, noticeably superior. As a patient of Dr Young,I am grateful and appreciative.
---
Apr 25, 2023
Dr Young is fantastic. I feel very lucky to have access to such a great provider.
---
Apr 24, 2023
I was treated with respect, listened to carefully and my questions were answered in easy to understand terms. The assistant was very caring and she obviously loves her work. Dr. Young has been my provided for a few years and is consistently good humored, respectful and provides excellent recommendations for my health.
---
Apr 19, 2023
I was never notified that my previous general practitioner had left Legacy and no other similar provider was available to see me due to over-booking. However, Dr. Young was able to squeeze me into his schedule until Legacy can find me a new general practitioner. Legacy has had some real problems in this regard over the past few years. A couple of times I was told that if I needed faster service, I should just go to the emergency room! Fortunately I never have this problem with my specialist doctors.
---
Apr 13, 2023
Dr. Young is an incredible asset to your clinic and I hope he is valued and rewarded for his essential knowledge & skills.
---
Apr 5, 2023
Used online for appointment
---
Apr 4, 2023
Provider was good but the only reason I saw this provider was because I was not able to get a timely appointment with my PPO.
---
Apr 4, 2023
The doctor and the people who work in the office are very capable and attentive, however I've watched Legacy Medical Group over many years become less efficient and agile. Phone wait times are too long and the office is clearly under staffed. There is a different mood and ambience to the office and experience. Something is wrong at the corporate level.
---
Apr 3, 2023
I learned that Legacy used a "no contact" physical exam template for my appointment (I did In fact have no contact with my provider). Reviewing the record of my visit online, some recorded "findings" were highly problematic-- that is, these findings could not have been determined without physical contact. Therefore they are unsubstantiated and would seem strongly indefensible from a medical legal/billing point of view. Is Legacy's risk management team aware of what they are asking their providers to attest to when they sign this type of template record? For example, "skin warm and dry", "abdomen soft", "cervical spine non tender with full range of motion".
---
Mar 30, 2023
The clinic reception area looks poorly maintained
---
Mar 29, 2023
Interested in me and acted like he cared about me.
---
Mar 28, 2023
Excellent doctor, caring with good bed matters.
---
Mar 27, 2023
Very personable, helped to set up appt with a specialist
---
Mar 23, 2023
You are fortunate to have Dr. Young on your team. I very much appreciate his listening skills, advice & support.
---
Mar 23, 2023
Dr. Young is so attentive and helpful as a doctor. He's very kind, funny, and always answers questions and gives test results in a timely manner. Happy he's been my pcp for 4 years now.
---
Mar 16, 2023
Dr Young is the best physician I have seen. He listens and asks great questions. He explains things very well. I trust him completely and I feel lucky to have him as my primary care provider.
---
Mar 16, 2023
Dr. Young was excellent. Very helpful and straight forward. Front desk/ receptionist team have different answers for the same questions depending on the time of day and who you talk to. I upload and verify information online, but for some reason everytime I come in I have to give the staff the same information over and over because it does "not save in the system". I confirmed my insurance 3 times, but upon arriving to the front desk the day of my appointment I asked to triple check and verify my insurance would cover the visit. This was when I was alerted that it would not. I know things have been messy because of covid and I cut the team some slack, things have just continued to get sloppier and sloppier at legacy across the board. The doctors and specialists are great though!
---
Mar 13, 2023
Enjoyed Dr. Young.
---
Mar 13, 2023
Great listener. Offers solid advice
---
Mar 13, 2023
Took care of my problem right away and arranged for my regular checkup I about a week
---
Mar 9, 2023
I would say that I'm totally satisfied with my provider and blessed to have this Doctor.
---
Mar 8, 2023
My follow appointment with Dr. Brandon Young was for a CT imaging Scan of the lungs. I was impressed with the results explained for any questions I had.
---
Mar 7, 2023
I adore Dr. Young. He is caring, never hurried, always knowledgeable and involves me in the discuss and recommendations for my health decisions. I think I can easily say, he is my favorite Dr., even. This is saying a lot as I am [age removed]. It makes it so easy to understand my medical needs and the questions I ask. Simply the best. Always comfortable in his office
---
Mar 7, 2023
It was all good.
---
Mar 2, 2023
Dr. Young listened to me during my emotional reaction while explaining family problems. He was kind yet honest with me about how I handled the situation. He explained that a medicine I was already taking could help me more efficiently in a higher dose. Hearing that calmed me gave me some hope for decreased pain and increased sleep.
---
Mar 1, 2023
Dr Young is always very responsive to my concerns and needs.
---
Mar 1, 2023
I don't think Dr. Young is very thorough. Both of my physical exams were brief with comments like "you're young and healthy"
---
Feb 28, 2023
Dr Young was very prepared to see me. I had not seen him before and I was very impressed with his knowledge and personality. He has great "bedside" manner and is very knowledgeable.
---
Feb 28, 2023
I wish I could remember her name, but the medical assistant who took my vitals before the doctor came in was really wonderful, she was very warm and friendly, gentle thoughtful and compassionate, and skilled. I appreciated that she was mindful of how having your blood pressure taken can be uncomfortable/stressful - I've never had a provider recognize or address this before - and that she asked before touching me.
---
Feb 22, 2023
Dr. Young is an amazing PCP and I love him to bits. He takes me seriously and listens to what I have to say.
---
Feb 21, 2023
It was good. Iv got a great team helping me
---
Feb 21, 2023
Dr Young is the BEST doctor I have ever had. He is an asset to your clinic
---
Feb 21, 2023
Always top rate care with Dr Young!!
---
Feb 20, 2023
Dr. Young is alsways attentive, helpful and is wonderful about responding to messages.
---
Feb 14, 2023
I feel great confidence in Dr. Young.
---
Feb 13, 2023
Dr. Young is an excellent doctor and I value his medical advice. You have a problem with scheduling. Schedulers say doctor is not available when they are.
---
Feb 13, 2023
Dr. Young was respectful and kind. He discussed topics in a straightforward manner. He also demonstrated a cultural humility and it was clear that he understood cultural concerns people may have and how it may affect physical health. Overall, a great experience.
---
Feb 6, 2023
Dr Young is incredible; I am very grateful for his expertise and kindness. I feel very lucky to have him as my provider.
---
Jan 17, 2023
Dr. Young is excellent. I feel very comfortable in his care.
---
Jan 17, 2023
Always outstanding.
---
Jan 17, 2023
I like my doctor fine but offiice is unacceptable. We could not get a call back or even leave a message. Had to show up in person and sit in lobby to get a nurse to come out and get me an appointment a few days later. Not acceptable.
---
Jan 16, 2023
Awesome superb provider. Exceptionally competent, capable and compassionate.
---
Jan 13, 2023
Dr. Young is fantastic! He always listens to what I have to say and answers my concerns. I would definitely recommend him to my friends and family.
---
Jan 10, 2023
Anything connected with Dr. Young is good!
---
Jan 10, 2023
Dr. Young was attentive and helpful as always. Explained everything in detail, listened and answered all my questions.
---
Jan 9, 2023
Always a positive experience with Dr Young.
---
Jan 9, 2023
Dr. Young is empathetic, understanding and patient. He is always willing to listen to any concern I may have. I am so appreciative of his expertise.
---
Jan 4, 2023
F Discussed the medicine I take is still keeping my Pressure where it should be and no side effects.
---
Dec 20, 2022
Excellent healthcare.
---
Dec 19, 2022
First appointment with Dr. Young and I left feeling very good about having him as my doctor
---
Dec 12, 2022
He is a very good doctor!
---
Dec 12, 2022
Dr. Brandon Young is taking excellent care of me. He listens, and he even remembers who I am from practically annual visit to annual visit. Friendly, compassionate, and lets me babble about my Advance Care Plan every time (when I remember). He's awesome. When I'm in that room, I feel I have his full attention.
---
Dec 8, 2022
Dr. Young was excellent in helping me with my problems. I'm even considering making him my primary care doctor. Thank you so much.
---
Dec 7, 2022
Wonderful visit. I was very nervous, and Dr, Young was kind, warm, informative, straightforward and very helpful. He addressed everything clearly, completely and directly. He made my day.
---
Dec 6, 2022
It was my first visit and it was a great experience.
---
Dec 5, 2022
So far my interaction with Dr Young has been very good he's professional, listens, and is caring.
---
Dec 5, 2022
Dr Young is interested In my well being and listens to I have to say. He Is easy to communicate with and Is very knowlegeable.
---
Dec 5, 2022
Dr. Young is attentive and I tune with my medical and health needs. I appreciate working with him.
---
Dec 2, 2022
Love, Love, Love Dr. Young. He is stuck being my PC as long as he will have me.
---
Nov 29, 2022
This was the first time I had ever seen Dr. Young. Dr. Young listened carefully, made very good recommendations, answered my questions thoroughly and without an hint on condescension, and explained his reasoning. He was personable, engaging and even had a sense of humor. Everything that I value in a physician. I am considering changing primary care physicians after this visit.
---
Nov 28, 2022
It's hard to get in but once you're in, things go well
---
Nov 21, 2022
Dr. Young is not my usual doctor but I booked an appointment with him since my doctor was on a leave. Dr. Young was very friendly, personable, and thorough in diagnosing my issue and recommending treatment.
---
Nov 18, 2022
I am new to this practice. I am genuinely looking forward to getting to know this group. The positive demeanor of all the professionals was munch appreciated. I also found everything to be easily accessible.
---
Nov 15, 2022
Quick to offer shot harmone therapy....not enough info on posdible side effects that I am unwilling to risk at this time. Also not clear what happens if my levels just stay low.
---
Nov 15, 2022
Super doctor and office!
---
Nov 9, 2022
Dr Young is a careful and kind doctor. We really appreciate his good care and knowledge.
---
Nov 8, 2022
Exceptional care!
---
Nov 8, 2022
Dr. Young is an excellent, caring, thorough, knowledgeable and friendly doctor. I feel very lucky to have found him. He is personable yet professional
---
Nov 7, 2022
Great sense of humor. No sense of being rushed to answer questions and get to a solution. Confident he knew what the problem was and just how to fix it. I'd see Dr. Young again if my regular dr isn't available.
---
Nov 7, 2022
Dr. Young is always very kind, wise, patient and understanding. Proud to have him as my primary care doctor.
---
Nov 4, 2022
Dr. Young was very attentive to what I had to say -- a great listener. He had very good suggestions. I was very happy with the visit.
---
Nov 2, 2022
Dr. Young is friendly, easy to talk to and is a great listener.
---
Nov 2, 2022
Dr Young is amazing.
---
Oct 24, 2022
Dr Young is fabulous!
---
Oct 24, 2022
I've seen Dr. Young probably 3 times over the years when my primary doctor was unavailable and I find him to be one of the best doctors I've ever seen. He has always been a great listener who allows you be very open and honest about any health issue and his explanations are thorough and easy to understand. He always seem to be very understanding of my concerns and what is the appropriate care needed for my health issue at the time.
---
Oct 24, 2022
Dr Young was thorough and knew my chart and history before he saw me. He was attentive and listened well. I was satisfied with my experience.
---
Oct 21, 2022
Very patient and a good listener- confident
---
Oct 21, 2022
Dr Young a great listener and advisor
---
Oct 19, 2022
Dr. Young was thorough in evaluating the medical records that were available to him as I was a new patient and had been going to a different clinic and doctor. He was an excellent listener, asked questions, explained things, and was proactive for all aspects my health - both mind and body.
---
Oct 18, 2022
Excellent physician. No complaints. This physician is able to tailor my care and understand what is important to me. This physician's expertise and advice have improved my understanding of my healthcare needs.
---
Oct 18, 2022
Seems kind and thorough.
---
Oct 10, 2022
Find the Legacy organization most responsive to my health and medical needs.
---
Oct 10, 2022
I recommended my significant to Dr. Young and we both are his patients now!