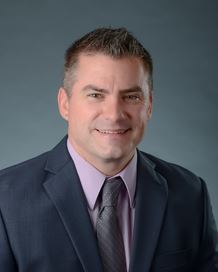 Call to Schedule
Garrett Pool, MD, PA
My Specialties:
General Surgery; Vascular Surgery
My Areas of Focus:
Venous Disease, Vascular Surgery, Varicose Veins, Ulcers, Tumors, Trigger finger, Trauma, Thyroid Surgery, Thoracic Surgery, Soft Tissue Sarcomas, Skin Surgery, Skin Lesion Removal/Biopsies, Sentinel Lymph Node Biopsy, Robotic Surgery, Rectal Prolapse, Rectal Cancer, Pilonidal Cyst, Perianal Disease,, Parathyroid Surgery, Paracentesis, Oncology: Surgical, Minor Surgery, Minimally Invasive Surgery, Metastatic Tumors, Melanoma, Lower Extremity Amputation, Laparoscopic Surgery, Hernia Surgery, Hemorrhoids, Head & Neck Cancer, Head and Neck Surgery, GI Cancer, GERD, General Surgery, Gastrointestinal Surgery, Gastrointestinal Malignancies, Gastric Carcinoma, Gall Bladder, Endoscopy, Endocrine Surgery, Diverticulosis, da Vinci Robotics Surgery, Colorectal Cancer, Colon Removal, Colon & Rectal Surgery (GMIS), Colonoscopy, Colon Cancer Screening, Colon Cancer, Colon and Small Bowel Surgery, Carpal Tunnel, Carotid Endarterectomy, Breast Surgery, Breast Cancer, Bowel surgery, Bariatric Surgery, Appendicitis, Anal Prolapse, Anal Fistulas, Anal Fissures, Anal Cancer, Advanced Laparoscopic Surgery, Adrenal Surgery, Acid Reflux-Barrett's Esophagus, Abdominal wall reconstruction
Affiliations:
Silverton Medical Center
Where I see patients
Where I see patients
James P Nealon, MD, FACS
About Me:
Garrett M Pool MD, PA, FACS is a general surgeon in Silverton Oregon, having completed general surgery residency in Cooperstown, New York in 2019. He is in private practice with James P Nealon, MD, FACS and Liska Havel, MD. He has special interests in robotic assisted laparoscopic surgery, minimally invasive surgery, advanced laparoscopic surgery, bariatric and vascular surgery. Prior to medical school at Oregon Health & Science University, he was a Family Practice Physician Assistant in rural Oregon. His interests include reading, outdoor activities, travel, medical missions to 3rd world nations and spending time with his family.
Education:
Residency: Bassett Medical Center
Medical School: Oregon Health & Science University
Physician Assistant: Rocky Mountain College
Bachelor of Science: Pacific University
Training: General Surgery Residency Physician Assistant Studies
Certification: ACLS ATLS BLS Bedside Ultrasound
Year I Started Practice: 2019
Hospitals Served: Legacy Silverton Medical Center
Publication: Journal of Neurosurgery. Pediatrics.
No reviews are available at this time.