Heart services
Cardiac rehabilitation
Cardiac rehabilitation
Legacy provides the complete circle of care in cardiovascular with a cardiac rehabilitation program certified by the American Association of Cardiovascular and Pulmonary Rehabilitation (AACVPR). Our cardiac rehabilitation program uses education, exercise and emotional support for patients who have had a heart-related event. This could include those at high risk for a heart attack, heart surgery or cardiac intervention. For heart patients, we want to help you reach your full potential and return to the work and leisure activities you enjoy, sooner.
Learn about our peripheral artery disease (PAD) exercise therapy program offered in our cardiac and pulmonary rehab gyms.
Our goals for you
These programs of heart health education and progressive exercise are designed to:
Increase cardiac fitness
Educate about cardiovascular disease
Reduce risk factors
Assist in returning to work
Promote psychological adjustment
We also offer the latest methods of support for patients in end-stage heart failure. Although medical therapy is proving increasingly successful, coordination of care for those needing transplantation or devices is readily provided by our cardiology and surgical staff.
Wellness programs
Whether you're at risk for heart or pulmonary disease, living with it, or you're in full recovery, we encourage you to participate in our wellness programs to maintain a lifelong commitment of healthy living. Your family is welcome to participate, too.
Education programs
We offer free Heart Education Lectures at Legacy Good Samaritan and Legacy Meridian Park Medical centers, vascular screenings, and occasional special events.
Stories
Our People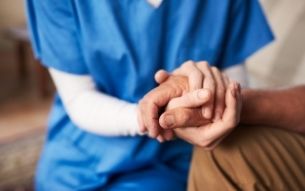 Congratulations to our R.N. Nursing Residency Program for 10 years!
Read More >
Our People
Finding my footing as a year-1 pharmacy resident
Read More >
Our People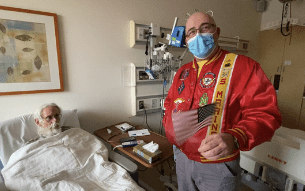 Legacy Salmon Creek offers special recognition for veterans
Read More >