Imaging
Interventional Radiology
Interventional radiology services
Legacy's vascular and interventional radiologists are leaders in the field of interventional radiology (IR), in which minimally-invasive treatments use the images from computer tomography (CT), fluoroscopy, rotational X-ray, ultrasound or MRI.
These images help the interventional radiologist to guide catheters, wires, balloons and stents inside the body to the targeted vessel, organ, or cavity. IR procedures are low risk, and can minimize pain and recovery time compared with traditional surgery.
Advanced expertise
Legacy's interventional team includes:
Interventional radiologists who are board-certified physicians with accreditation in vascular, interventional and diagnostic radiology
Board-certified vascular surgeons with sub-specialty training, and certification in vascular surgery by the American Board of Surgery
Together, these specialists offer a mastery of minimally invasive treatments along with diagnostic and clinical expertise across all medical specialties.
Our services
Interventional radiology is available at all Legacy's adult hospitals, with children's services offered as appropriate. We provide a full range of vascular and non-vascular services, including:
Balloon angioplasty, stenting and surgery for carotid disease
Biliary drainage and stenting
Cancer diagnosis and treatments


Biopsy
Cryoablation/Radiofrequency ablation (RFA)
Chemoembolization and Drug-Eluting Bead Therapy
Intra-arterial cancer treatment
Deep Vein Thrombosis (DVT) treatment
Endobiliary intervention
Neurointerventional therapiess


Aneurysm coiling
Carotid stenting
Embolization
Neuroangiography
Peripheral Vascular Disease diagnosis and treatment
Stent-grafting and surgery for aortic aneurysms and ruptured aneurysms of the thoracic and abdominal aorta
Transjugular intrahepatic portosystemic shunt (TIPS)
Uterine fibroid/artery embolization/Pelvic congestion syndrome
Urinary tract intervention
Vascular trauma
Varicose vein treatment (laser ablation and sclerotherapy)
Venous access
Vertebral body augmentation
Our providers
Our People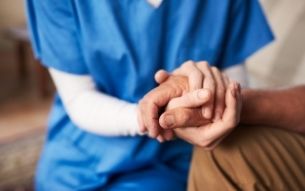 Congratulations to our R.N. Nursing Residency Program for 10 years!
Read More >
Our People
Finding my footing as a year-1 pharmacy resident
Read More >
Our People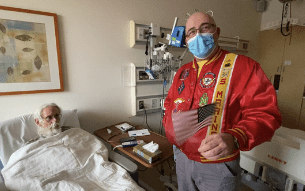 Legacy Salmon Creek offers special recognition for veterans
Read More >