Kidney transplant services
Specialized, personal care
A kidney transplant is a surgical procedure done to implant a healthy kidney from another person.
It is recommended for people who have end-stage kidney disease and will not be able to live without dialysis or a transplant. In the U.S., the most common cause of end-stage kidney disease are diabetes and high blood pressure. Learn more.

Kidney transplant surgery is a complex procedure. What's more, the experience of receiving a kidney, or donating one, can be highly emotional.

That is why Legacy Transplant Services offers the most advanced medical care by a team of professionals who specialize in caring for kidney patients.

Every kidney transplant patient who comes to Legacy Transplant Services is different. However, one thing they all have in common is the personal care they receive.


20th Anniversary Conference
20th Anniversary Conference: Legacy Transplant Services
Thank you to all who attended and supported our conference to make it a success. For those attendees who want to claim their continuing education credits, please click on the link below. Call Legacy Transplant Services at (503) 413-6555 with any questions.
2020 Class Series: Is Kidney Transplant Right for You?
Compared to dialysis, kidney transplant offers a longer and a better life. Learn about the complete transplant process from referral to graduation at a free class presented by the physicians and staff of Legacy Transplant Services. Register online below, or call 503-413-6555 for more information.
A commitment to excellence
The quality of our care is high because we tailor treatment to each individual. Legacy's transplant team consists of surgeons, medical specialists, nurse coordinators, social workers and other staff members who provide superior, specialized expertise throughout the transplant process.
From careful pre-transplant monitoring to post-surgical care, Legacy's strong commitment to continuous quality improvement creates excellent outcomes for transplant patients. Since its start, Legacy Transplant Services has been at the forefront of kidney transplantation. We are home to the first laparoscopic kidney donation in Oregon, and the only transplant program in Oregon to be a member of the
Alliance for Paired Donation
.
Stories
Our People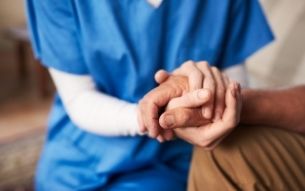 Congratulations to our R.N. Nursing Residency Program for 10 years!
Read More >
Our People
Finding my footing as a year-1 pharmacy resident
Read More >
Our People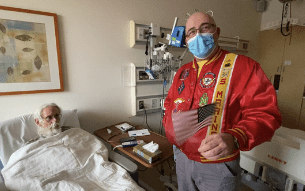 Legacy Salmon Creek offers special recognition for veterans
Read More >