Surgery
Plastic & reconstructive surgery
Plastic & reconstructive surgery
Specialized techniques for microsurgery and reconstruction
We focus on complex reconstructive surgery, especially microsurgery, for children and adults. Our highly specialized techniques include nerve reconstruction and using the patient's own tissue to repair damage to the head, neck, torso, breast and genital areas.
Our specialties
Breast reconstruction, including implants and the DIEP Flap procedure. Learn more about breast reconstruction.
Post-burn treatment, including reconstruction of neck, shoulder and face contractures (or tightness) to restore range of motion and improve joint and muscle function. Procedures include release and tissue expansion and skin replacement.
Facial reconstruction after paralysis
Hand surgery, including treatment of carpal tunnel and Dupuytren's Contracture, and ganglion and mucoid cyst removal
Stories
Our People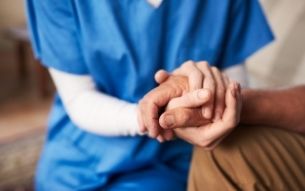 Congratulations to our R.N. Nursing Residency Program for 10 years!
Read More >
Our People
Finding my footing as a year-1 pharmacy resident
Read More >
Our People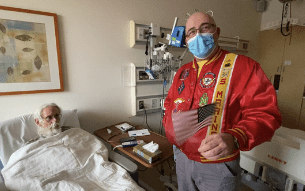 Legacy Salmon Creek offers special recognition for veterans
Read More >