Maternity services
Maternal Fetal Medicine 
Expert help for urology issues
Urologists are doctors who address issues of the male and female urinary tract and the male reproductive organs. Among the common conditions they treat:
Bladder problems
Cancer to the bladder, prostate, kidney and testes
Enlarged prostate
Erectile dysfunction
Incontinence
Stones in the kidney, bladder, ureters or gallbladder
Urinary tract infections
To see a complete list of of the conditions for which you might see a urologists, go to our health library and type in "urology" in the search box.
Our urological services and treatments
We address technically challenging urological conditions using state-of-the-art treatments. Among them:
Extracorporeal shock wave lithotripsy (ESWL) — Use of high-pressure shock waves to break up stones in the kidney, bladder, ureters or gallbladder.
Other urological treatments
Endourology — Use of a narrow scope to visually examine the bladder, kidneys and ureteral openings
Adult urology — Management of kidney and urinary tract disorders, including benign prostate disease
Pediatric urology — Treating urinary and kidney problems in children
Orthotripsy — Use of a shock wave generator to treat chronic heel pain such plantar fasciitis
Prostate cancer treatments such as brachytherapy (placing radiation near the tumor) and surgery, including robotics-assisted surgery
Stories
Our People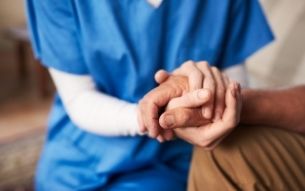 Congratulations to our R.N. Nursing Residency Program for 10 years!
Read More >
Our People
Finding my footing as a year-1 pharmacy resident
Read More >
Our People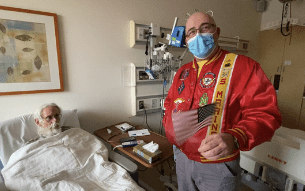 Legacy Salmon Creek offers special recognition for veterans
Read More >