Community Impact
Caring for Children in Our Communities
April 13, 2023
Caring for Children in Our Communities
In Oregon, Legacy serves Washington and Multnomah counties through CARES Northwest, which provides prevention education, support, medical treatment and therapy sessions to children who experience abuse and neglect. Legacy is one of the founding partners of CARES Northwest along with Kaiser Permanente, OHSU Doernbecher Children's Hospital and Providence Health & Services.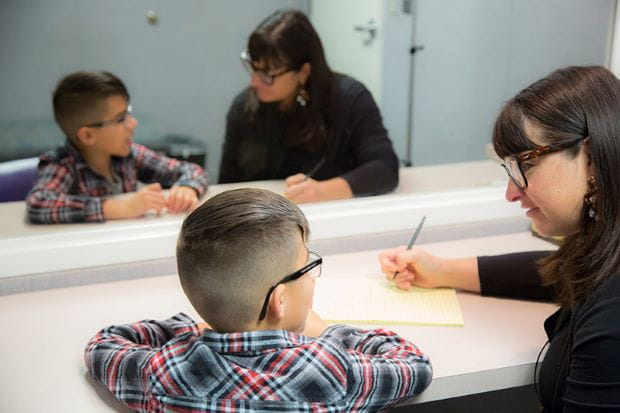 Dr. Kimberly Copeland, site director of medical services for the Child Abuse Assessment Team (CAAT) at Legacy Salmon Creek Medical Center, recalls two recent cases that capture the dramatic shift in patient needs since the COVID-19 pandemic.

In both cases, children who were referred to CAAT because of physical sexual assaults needed immediate mental health treatment. The team was able to walk one child across the Legacy Salmon Creek parking lot to the emergency room where the juvenile was immediately admitted to a psychiatric facility. The other child received care at home.

"Historically, those mental health needs would have been addressed before we saw them," Kimberly says. "Luckily, we were able to bridge that gap and immediately get the kids the care they needed."

The importance of such specialized pediatric care is being highlighted this month by Legacy Health and other health care organizations during Child Abuse Prevention Month. Legacy's services are particularly impactful because they are robust and available in two different states.

CAAT at Legacy Salmon Creek, for example, serves five Washington counties from Vancouver to Olympia. Financial support from the community and dedicated donors allows the hospital to cover such a large part of Washington.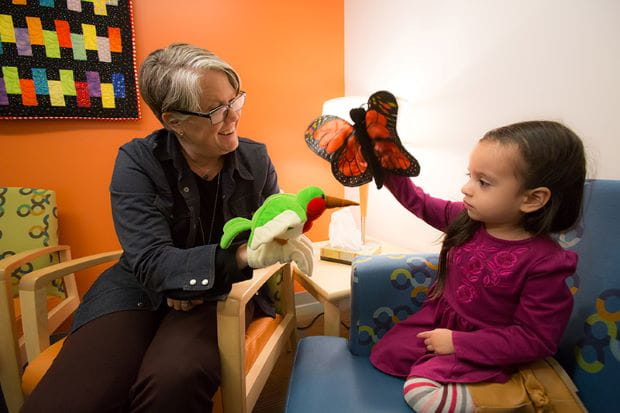 Lindsay Spaulding, a prevention health educator with CARES Northwest, says the most critical component of the agency's services is its trauma-informed therapy.
"Along with the medical care we provide, our trauma-informed therapists can support the whole family and provide youth a chance to heal," says Lindsay. "This lets the child walk away doing better."
Kimberly echoes Lindsay's sentiment about the benefits of CARES Northwest and CAAT's holistic approach in treating children. Kimberly says the typical initial evaluation at Legacy Salmon Creek takes about two hours. Such in-depth conversation allows providers to get an accurate understanding of a child's medical history. It also serves another key purpose.
"That time also lets us build rapport," she says. "It's not just about gathering evidence but seeing how the kids are doing overall."
Topics discussed during Child Abuse Prevention Month are difficult ones. So it's understandable that people might not be fully aware of how they can help, according to Lindsay. That's why he's provided the following resources: The Mama Bear Effect, King County Sexual Assault Resource Center and CARES Northwest Prevention Education.
Lindsay adds: "Have a conversation with the kids in your life. Great topics to start with are healthy relationships, boundaries and consent. The more parents and caregivers can have these kinds of talks, the greater the prevention message becomes."
Share Your Story
Sign up for our email newsletter