Community Impact
Legacy's growth in gender care services driven by increasing need
June 06, 2023
Legacy's gender care services have reached an inflection point where the program is dramatically growing to meet the healthcare needs of the LGBTQIA+ community. We've added several providers, including a plastic surgeon focused on a wide variety of gender-affirming surgeries.
The driver behind this growth is the progressive stance taken by Oregon insurers to support the holistic healthcare needs of LGBTQIA+ patients and families.
"What we're seeing is increasing demand that comes from Oregon's pushing an expansion of medical coverage for people who are transgender and gender nonconforming," one provider said. "Because of that coverage and the care we provide, more people are seeking care."
The insurance model in Oregon differentiates our state from others in the country, where some legislators are introducing legislation that restricts health care to the trans community. Forty-nine states are considering 549 bills that block people who are transgender from receiving basic health care, according to
Trans Legislation Tracker
.
Legacy is seeing an increasing number of patients who are coming from outside Oregon or are moving here because of the availability of health care.
Legacy's Gender Care Services involves multiple components.
The Community Clinic
provides a host of services that include hormone and reproductive care. The program is involved with education, policy and community advocacy, and ensuring healthcare equity, and also works closely with the
Randall Children's Gender Care Center
.
Providers are available to Legacy providers to support them through referrals, consultations and trainings in caring for their transgender and gender diverse patients.
A provider watched from the outside as Legacy created our Gender and Sexual Health Program in 2015. They joined the Community Clinic in 2022. Part of the appeal of Legacy's program, for them, was the involvement of the LGBTQIA+ community in creating the services we offer.
"We're trying to help shape Legacy as a hospital system to be gender affirming as a system and not just a program," they said. "Creating that institutional change and support around gender affirming care is incredibly protective of our patients and the transgender and gender nonconforming community."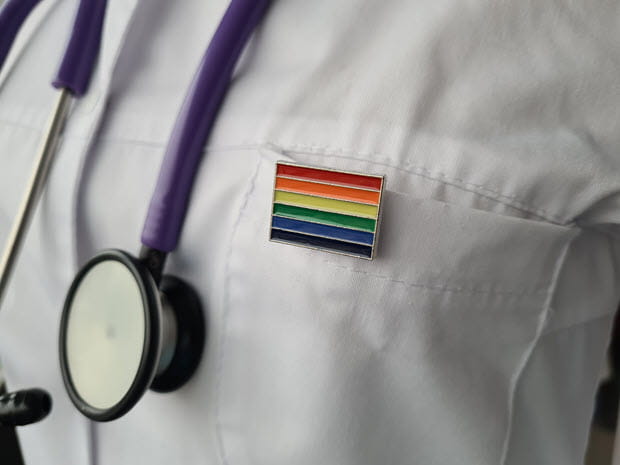 Sign up for our email newsletter