Legacy News
Jim Aberle selected as Legacy Mount Hood Medical Center president
August 11, 2023
Jim Aberle, MBA, FACHE, has been named president of Legacy Mount Hood Medical Center. As president, Aberle will oversee operation of the hospital along with the chief medical officer and chief nursing officer.

He comes to Legacy from McKenzie-Willamette Medical Center in Springfield, Ore., where he was the chief executive officer. He previously served as the hospital's chief operating officer. When asked about a challenge in healthcare today that he helped to resolve at his former employer, Aberle cited staffing.

"Staffing has been and continues to be one of the biggest challenges in health care," he said. "One of the keys to building a stable and experienced workforce is to create a culture where people can thrive and bring the best version of themselves to work every day. My leadership team worked hard to improve morale and enhance teamwork that led to a 30% reduction in turnover and 50% reduction in contract labor in less than one year."

McKenzie-Willamette Medical Center successfully navigated its way through the COVID-19 pandemic in part due to Aberle's leadership. During his tenure, the hospital improved overall patient satisfaction, financial performance and reduced employee turnover.

During his recruitment process, Aberle noted that he is grateful for his experience with a for-profit hospital system, but that he also wanted to get back to a high-performing, non-profit hospital system that is committed to and reinvests in the health and well-being of its local community.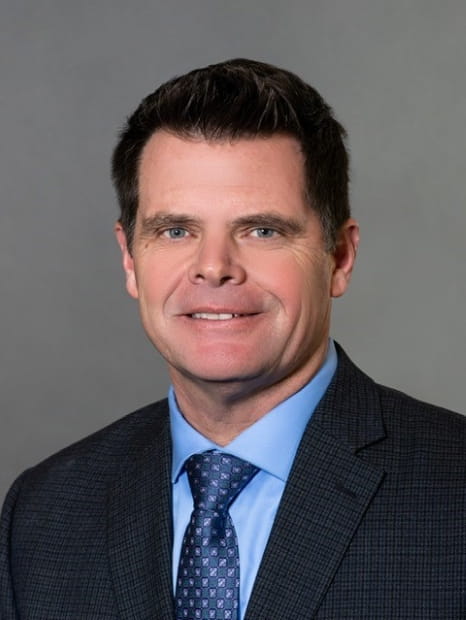 "Legacy Health's mission, vision and values resonate deeply with me," he said. "East County has so much to offer. I love the outdoors and East County has so many accessible outdoor activities. It is a diverse community with unique characteristics and opportunities that I am excited to explore. I especially appreciate the connection between the East County community and Legacy Mount Hood Medical Center. It is the community hospital relationship, and the pride and commitment of the providers and staff at LMHMC that excites me most," he said.

Aberle received his undergraduate degree in industrial engineering from Texas A&M University and his MBA from the University of Washington.

He officially begins as president of Legacy Mount Hood Medical Center on Aug. 21.
Sign up for our email newsletter