Legacy Health Partners - News & Updates
Delivering value and improving health
Quality Corner: Apply for an LHP Quality Award for 2021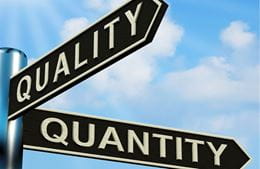 Legacy Health Partners is pleased to continue the LHP Quality Awards program this year and we are now accepting 2021 improvement project applications for both primary and specialty care. You can download the application form on the LHP Team Site and submit your completed application to LegacyHealthPartners@lhs.org by Nov. 1.
We thank each clinic for their dedication to quality, patient experience, and cost of care, and we are excited to celebrate your exceptional results and improvements in care. We look forward to highlighting the achievements of each winner, recognizing your focus on quality for your patients, and continuing to share quality principles and learnings across our network.
Submitted improvement activity applications will once again qualify for extra credit toward practices' clinical integration payments. LHP wants to continue to support this additional financial incentive for the 2021 program year as the challenges of the COVID-19 pandemic have continued to impact health care and patient outcomes.
Thank you for your continued commitment to demonstrating improved health.