Legacy Health Partners - News & Updates
Delivering value and improving health
Our commitment to DEI and addressing health disparities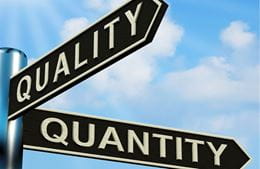 Last year, the LHP Board of Managers sought to increase their understanding of diversity, equity, and inclusion (DEI) through several learning opportunities. Two board retreats focused exclusively on DEI topics and necessary action. The goals of the board's work for advancing DEI included:
Support member recruitment strategies and efforts to diversify LHP's board and committee composition
Deepen knowledge of DEI and commitment to DEI practices, both individually and collectively
Embed DEI throughout LHP programs, provider partners and the network
One of the first steps for advancing DEI across LHP is to share the equity commitment statement and values in action recently endorsed by the LHP Board of Managers.
LHP Equity Commitment Statement
As a network of providers committed to the health of all we serve, we believe we must approach this work with an equity mindset and intentional commitment to advance equity for all our patients, members, and the communities in which we live and operate. To that end, we commit to:
Ongoing learning and growth on DEI and other social justice efforts
Diversifying our staff and membership to reflect the communities we serve
Adopting an equity framework to guide our policies, procedures, and practices
Infusing an equity approach to our programs and services to reduce the health disparities faced by our patients and communities
Seeking out meaningful opportunities to engage our stakeholders in our work
Holding ourselves accountable through equity-related performance metrics and quality improvement efforts
LHP Equity Values in Action
Recognizing the impacts systemic racism and other structural oppressions have on the health and wellbeing of our communities, LHP is committed to an equity-driven approach to our work by:
Centering equity in all we do
Leading with transparency
Practicing active accountability
Ensuring accessibility for all
LHP believes we can improve the health of our communities and more effectively serve our population when we share a vision of DEI and uphold these values as a network. We have hard work ahead of us, and each action we take will move us towards a more equitable and inclusive future.
Health disparities: Identifying opportunities and evaluating progress
Profound health disparities that lead to preventable differences in health outcomes exist throughout society and LHP must act. We will hold ourselves to a higher level of accountability by evaluating all performance measures across race, ethnicity, gender and language through a tool we have named the "health disparity index." This index will help us identify health disparities within our population and teach us more about differences in burden of disease, utilization patterns and health outcomes based on race, ethnicity, gender and language. Beyond revealing opportunities for improvement, the health disparity index will help us monitor our progress toward reducing health disparities.
You can expect to hear more about the specific measurements, opportunities and integration on a regular basis. We will look to you for your input as well as your active participation to improve health disparities for our population.
We want to hear from you
We are more likely to make a difference when we all engage in continued learning, adopt changes and participate in creating solutions.
Tell us
about changes you're making to promote DEI or share ideas and strategies.