Schedule Your Mammogram

One in eight women get breast cancer
. Nearly all survive when it's caught early. That's why we recommend mammography to all women over 40.
All Legacy Breast Health Centers have earned the National Accreditation Program for Breast Centers accreditation for excellence and are designated by the American College of Radiology as Breast Imaging Centers of Excellence.
Call for an appointment
503-413-7800
(Oregon)
360-487-1800
(Washington)
COVID-19 Vaccine and Screening Mammography
All vaccinations, including COVID-19 vaccines, can briefly make lymph nodes swell. This is normal but if you have had a mammogram, it can make your results seem abnormal. You would then get called back for extra testing.
We therefore recommend you get your yearly screening mammogram before you get your COVID-19 vaccine. Or: You can wait 4-6 weeks after your second dose until your lymph nodes return to normal size.
For questions or to schedule an appointment, please call 503-413-7800 (Oregon) or 360-487-1800 (Washington).
About 3-D Mammography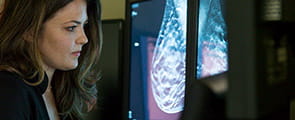 A 3-D mammogram is the best tool for early breast cancer detection. The exam experience is the same whether it's 2-D or 3-D screening. But the 3-D results allow doctors to see tumors that may have otherwise been hidden, and also reduce false alarms.
About Breast Density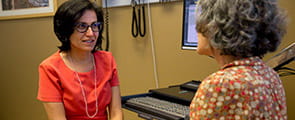 Do you know that the density of breast tissue impacts cancer risk?
Very dense breast tissue can hide small tumors right where we want to find them. That's why we offer 3-D mammography - it finds more cancers. Learn about breast density and the steps you can take to protect yourself.
Additional Breast Cancer Screening Tests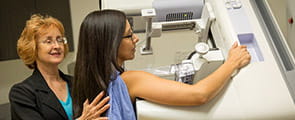 If additional tests are needed, we use the advanced, non-invasive technologies to screen for breast cancer.
Breast Specific Gamma Imaging (BSGI)
MRI
Ultrasound
3-D Ultrasound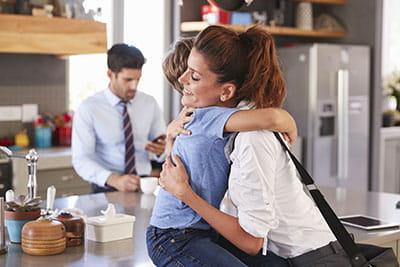 Why Legacy for Cancer Care
Find out what makes our cancer programs among the best in the nation.