Pregnancy and childbirth 
Pregnancy and parenting classes
Supporting you during your pregnancy
At Legacy Health, we are deeply committed to providing safe, affirming, culturally competent health care services and support to all families.
We are currently offering live webinar-based classes along with e-classes for childbirth, newborn care, and breast/chest feeding basics.
Which option is right for you?
Childbirth Preparation - 3-week webinar series
We are now offering a webinar-based childbirth education experience! We want to help you build confidence for the big day so you feel prepared. Our online class is facilitated by a Legacy Health educator, offering instructive videos, animations, and discussions. Class meets for three consecutive weeks on GoToWebinar. Learn what to expect during labor, birth and immediately postpartum.
Newborn Essentials and Breast/Chest Feeding Basics - webinar
Learn the basics of newborn care and breast/chest feeding in this condensed online class.
Legacy Family Birth Center - webinar Q&A
Join us for an overview of Legacy's Family Birth Center's and ask questions along the way! Be sure to watch our virtual tours for the location you plan to give birth.

Baby and Me - group
Groups meets virtually every week! We welcome all parents. Email HavingABaby@LHS.ORG to find a "group" near you.
E-classes
Legacy offers self-learning options for online childbirth, breastfeeding and mother and baby care classes. Trusted education, your way. Learn essential information when, where, and how you prefer from a mobile device, tablet, or personal computer.
Family Birth Centers - virtual tours
Each Legacy Health medical center has a Family Birth Center for you and your family. A cozy, home-like atmosphere with access to advanced technology, if ever needed.
Questions? 
Questions about registration and having a baby? Read our FAQ first.
Learn more about:
If you still have questions, email us.
The class schedule is current and will be updated as recommendations related to COVID-19 are made.
Fee policies
Class fees include registration for the expectant parent, a support person and all materials. Your insurance health plan may cover part or all of the cost of this class. Please contact your health plan before attending class to determine if reimbursement is available and to find out how to be reimbursed.
Legacy offers 100% reimbursement of Legacy-sponsored pregnancy and parenting classes for all benefit-eligible employees.
Stories
Our Patients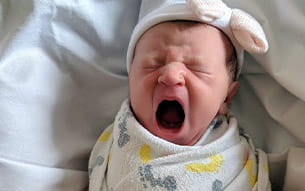 Ten things to know about being pregnant in a pandemic
Read More >
Our Communities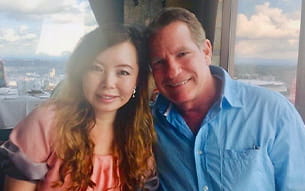 Chinese American donations 'part of the solution' locally
Read More >
Our Patients