Legacy News
National Nurses Week: Kristin Rein
May 06, 2023
Kristin Rein
Legacy Medical Group
Kristin Rein, a nurse at Legacy Medical Group's cardiology clinic at Legacy Good Samaritan Medical Center, came to us seven years ago after working at other area hospitals. She's eyed a position at Legacy since graduating from nursing school and felt she had enough experience in her field of interest to join the team of nurses that help our cardiology patients.

What drew you to a career in nursing?
It was a combination of several practical factors. But underlying that was a strong drive to serve the Portland community and help people navigate their health problems. I was born at Legacy Emanuel and when I was younger, I lived in Northwest Portland. I always felt drawn to Legacy and Good Samaritan hospital, so it seems like fate that I ended up here.

What do you like best about being a nurse?
I love taking on the challenge to learn about new areas of cardiology. For example, I recently joined our heart rhythm and cardiac device team. I am amazed that there are so many things I did not know about this interesting subspecialty.

How does being a nurse fulfill you?

I really enjoy building relationships with our patients and their families over the long term. When I worked in a hospital, I was able to get to know patients and their families but only for a few days. Now that I work in the cardiology clinic, these relationships may span several months or even years. I feel honored to be a part of our patients' lives and to be the nurse that many of our patients ask for by name when they have questions or concerns about their cardiac health.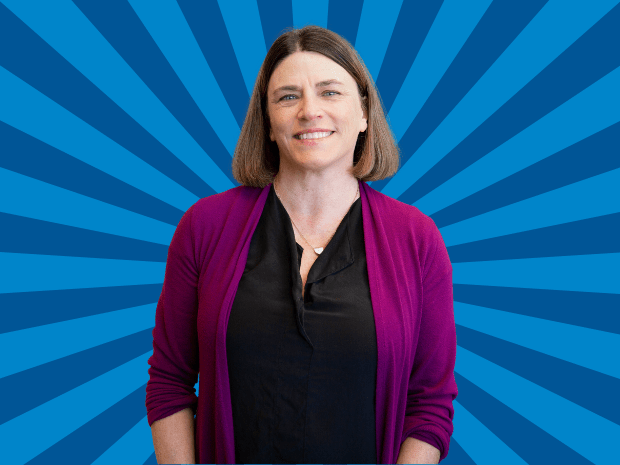 What do you like best about working with your Legacy team?

We have a great nursing team and because the clinic has grown so fast over the last seven years, we often feel stressed or short-staffed, yet I know I can go to any of my fellow nurses if I need help and they will respond with a smile. Our management team has been very supportive to the nurses through this period of growth, and they are always open to the nurses' suggestions and are willing to seek out creative solutions.
Sign up for our email newsletter