Community Impact
Meet a Legacy Midwife: Christine Barlow Reed
July 12, 2023
Meet Legacy Health Certified Nurse-Midwife Christine! Christine is a Certified Nurse-Midwife with Legacy Medical Group–Midwifery who sees patients at Legacy Emanuel Medical Center in North Portland and Legacy Medical Group in St. Helens. Get to know her as she shares more insight into her life, what she loves most about being a midwife and more.
What are some hobbies or activities you love to do outside of work?

"For fun, I like to exercise. I'm hooked on the Peloton, love running outdoors (especially in Forest Park) and enjoy walks with my 3-year-old Golden Retriever, Cosmo. I'm also an avid reader and almost always have music playing, frequently with me loudly singing along."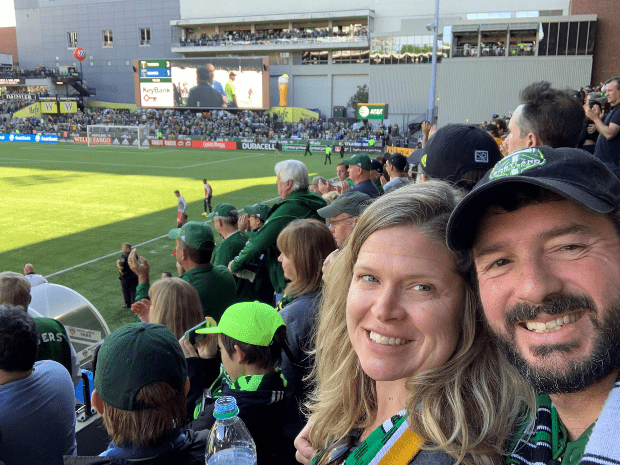 What do you love most about being a midwife?
"I love connecting with women and having the opportunity to develop relationships, especially during pregnancy. I feel privileged that, as a midwife, my patients will often open up to me about their fears, hopes, what's going on at home and in their relationships. And it's an honor to be a part of the moments immediately after a woman gives birth as I witness her relief, joy, and love."
Why did you choose to pursue a career as a midwife?
"At first, I was drawn to the activism of midwifery. I felt passionately about returning power and trust to women and their bodies. After I started nursing school, I was pleasantly surprised to find that I also enjoyed physiology and the science of nursing. I knew that I wanted to have a profession in which I could help people in some way, either emotionally or physically and as a midwife, I get to do both."


What are some of your favorite activities to do with family and friends?
"I like to travel to new cities and national parks with my husband and 11-year-old twins and also visit our families on the East Coast and in the Midwest. In nice weather, you can usually find us camping in our pop-up camper, Tillie. We can also often be found playing board games or watching Stranger Things or The Lego Show in the evening. A perfect day with friends would include a run, hike, or walk outside, followed by happy hour, lots of conversation, and attempts to make each other laugh. "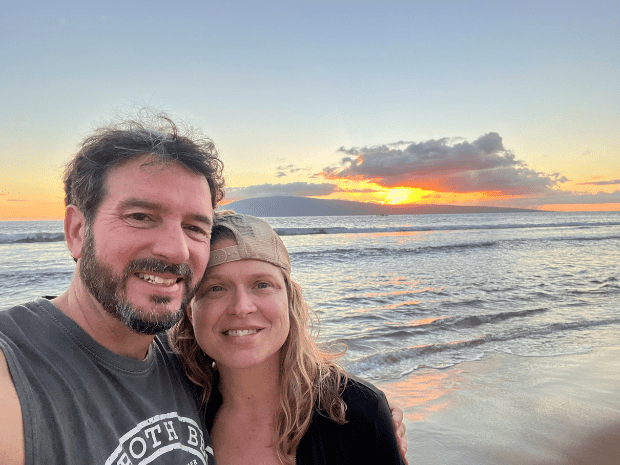 What's something you feel is important for women to know about midwifery?

"There are two things. One is that about half of our patients use epidurals. You don't have to be planning an unmedicated birth in order to have a midwife. The second is that you don't have to be pregnant to see a midwife. We can do annual exams, prescribe birth control and diagnose and treat a variety of common gynecologic concerns."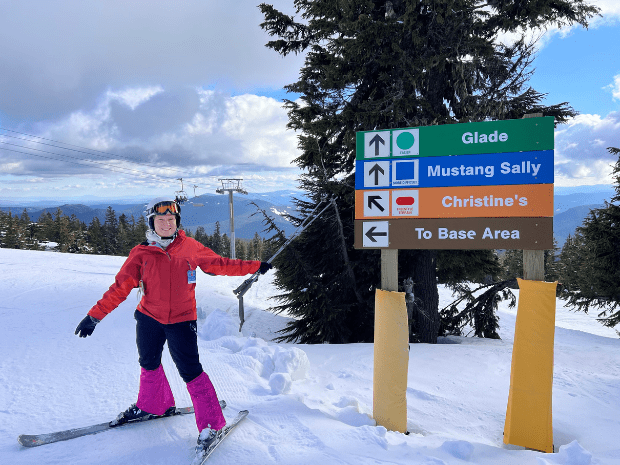 What is one word you would use to describe yourself?
"Genuine."
What is one fun fact about yourself?
"I was on the Nickelodeon game show Double Dare when I was in the 8th grade. Our team lost by one question! Which rock star was named after his grandmother? I'll never forget it. (The answer is Julian Lennon, by the way."
Sign up for our email newsletter