Legacy News
Children's surgery center earns achievement for excellence
November 04, 2019
The American College of Surgeons (ACS) has verified Randall Children's Hospital at Legacy Emanuel as a Level 1 Children's Surgery Center, making it one of two children's surgical centers in Oregon to earn this prestigious validation.
The Level 1 surgical verification was awarded because of Randall Children's high-quality pediatric-specific surgical services, multidisciplinary team of world-class pediatric specialists and holistic approach to children's surgery. Previously, Randall Children's was the first hospital in Oregon and the first children's hospital in the Pacific Northwest to receive the Level 1 pediatric trauma center verification by American College of Surgeons in 2017.
"From the beginning, Randall Children's Hospital was built with the needs of children and families in mind," said Bronwyn Houston, president of Randall Children's Hospital. "Randall Children's treats over 100,000 children a year, and this achievement in pediatric surgery highlights the hospital's expertise in providing the highest level of comprehensive care possible for every child."
Randall Children's is one of 21 surgical centers in the nation to achieve this elite verification from the American College of Surgeons. The process is rigorous, requiring surgical centers to meet essential criteria for staffing, training, and facility infrastructure and protocols for children's care.
"Kids have unique physical and emotional needs," said Cindy Gingalewski, M.D., medical director of children's surgical services. "If your child requires surgery, you want to know that at every step of the way they are being treated by leading pediatric specialists who are committed to providing the highest quality care tailored for children."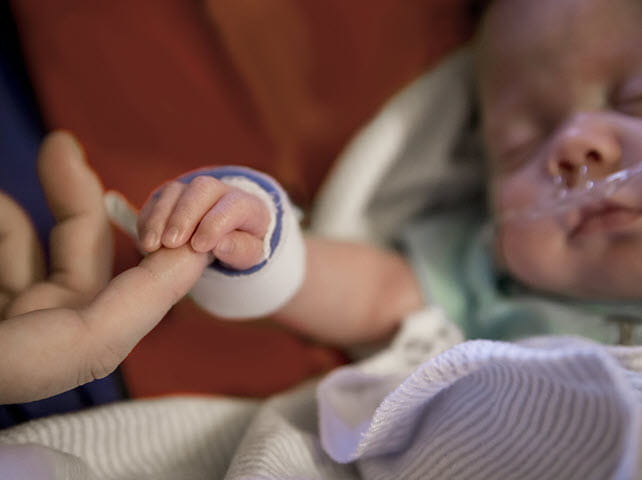 Some requirements and attributes of an ACS-CSV-verified pediatric surgical program include:
Pediatric-trained specialists, including surgeons, anesthesiologists, nurses, radiologists and intensivists, who are available to care for children 24 hours a day, seven days a week
Children's specialty surgeons in pediatric orthopedic surgery, pediatric neurosurgery, congenital heart surgery, pediatric plastic surgery, pediatric ophthalmology, pediatric otolaryngology and pediatric urology are required in Level 1 children's surgical centers
Dedicated resources to take care of the most complex pediatric conditions
Providing leadership in education to families, community pediatricians, and emergency personnel
Participation in a national data registry that yields semiannual reports of quality for processes and outcomes and identifies opportunities for continuous quality improvements
A robust research program that brings evidence-based science into clinical practice at the bedside
Randall Children's Hospital participates in ongoing performance improvement efforts to ensure each patient experiences the best possible surgical outcome from the emergency department to the inpatient rehabilitation program. Throughout the Pacific Northwest, Randall Children's is known for its excellent communication with referring pediatricians and families.
The American College of Surgeons is a scientific and educational association of surgeons that was founded in 1913 to improve the quality of care for the surgical patient by setting high standards for surgical education and practice. Longstanding achievements have placed the ACS in the forefront of American surgery and have made it an important advocate for all surgical patients.
Media inquiries: Kristen Whitney, 503-415-5596 or kmwhitne@lhs.org
Sign up for our email newsletter