Visitor restrictions 
During the flu season, Legacy (and other hospitals) have visitor restrictions.
Randall Children's Hospital
We're here for families when and where you need us.
Support for All Communities
Legacy Health is committed to providing safe, affirming and comprehensive healthcare to transgender, gender diverse, and intersex communities. We work diligently to make sure care is free from discrimination and supported by the recommendations of a number of professional organizations, including the American Medical Association, American Nurses Association, American Academy of Pediatrics, American Psychological Association, and other providers across professions who recognize gender is not necessarily determined by ones genitals and sex assigned at birth.
Our Communities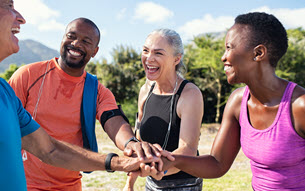 Our World
Our Communities