Safety
Back To School Tips
August 10, 2022
Summer vacations are coming to an end, and it's time for kids to head back to school.
Dr. Malaika Little, pediatric infectious disease specialist, inpatient hospitalist medical director for Randall Children's Hospital
A school is not only a place of learning for children, but also a place for socializing and enjoyment. So, while the anticipation of returning to school after summer break may be a joyful experience for some, it can be a time of uncertainty for others.
For many children, going back to school after summer vacation can be a time of anxiety and nervousness as children adjust to new routines and a new schedule. The experts at Randall Children's Hospital have tips for parents and caregivers to ensure the transition to a new school year is a positive experience for the whole family.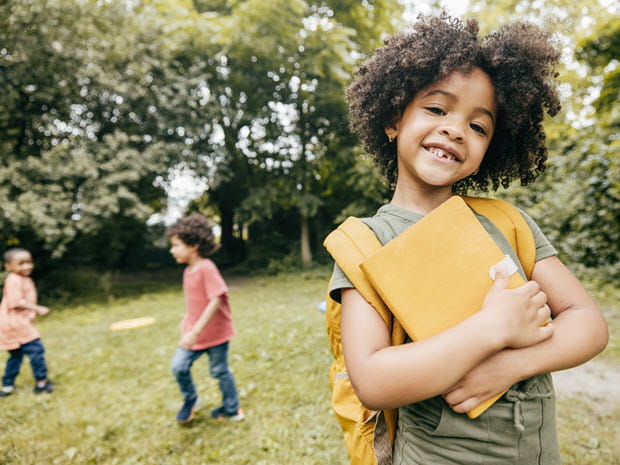 COVID-19 is going to be an ongoing part of our lives.
Keeping open communication with your school and your child about your plan if/when there's an illness in your household will lessen unnecessary stress. Back to school brings runny noses and the increased circulation of viruses, so having a sick plan for your family will make balancing responsibilities easier for you and your child.
Your school and your primary care doctor are excellent resources for any questions you may have related to your child's physical and mental health.
Sign up for our email newsletter