Safety
Keeping Baby Safe: What Parents Should Know About the New RSV Shot
September 25, 2023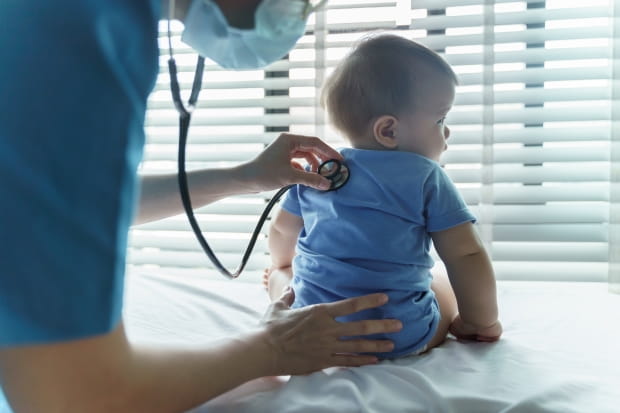 By Wendy Hasson, M.D.
Medical director of the pediatric intensive care unit
Randall Children's Hospital at Legacy Emanuel

As the leaves begin to turn and kids head back to school for the new year, we are again considering what the winter virus season will bring children and their families. For our youngest children, those under one year of age, I worry the most about Respiratory Syncytial Virus (RSV), the number one virus that lands infants in the hospital.

For most healthy adults and older children, RSV is just a cold. However, for infants or toddlers, this virus can result in bronchiolitis, inflammation, and mucous production in the lower airways. Up to 80,000 children are hospitalized annually with RSV, and the vast majority are previously healthy with no underlying conditions. Up to 300 children die of RSV every year. Some babies need oxygen support, but many require a ventilator, sometimes for days or weeks.

This season, parents can protect their infants with a new tool that can help prevent severe illness from RSV. Beyfortus (or the generic name Nirsevimab) was recently approved by the U.S. Food & Drug Administration and Centers for Disease Control and Prevention to be given to all babies up to 8 months of age and at-risk toddlers under 19 months of age during the RSV season.



Beyfortus is not a vaccine. It's a monoclonal antibody that provides "passive immunity." Since babies are not good at building immunity to RSV, Beyfortus provides the protective antibodies they can't make themselves.

One dose of Beyfortus administered as a single shot provides protection for several months and reduces the need for medical care by up to 80%. This antibody therapy is wonderful news for parents and families with young children. There is much about viruses we can't control, but this year, parents and pediatricians will have Beyfortus as a tool to protect their infants from needing medical care. I had a newborn baby during last year's RSV surge, and I would have beaten down the door to give this therapy to my daughter.

You may be wondering why, if so, few babies die each year from RSV, you should consider giving this new medication to your baby. While survival rates for RSV are excellent, the illness has profound impacts on children and families when they are sick enough to be hospitalized. Hospitalization disrupts parental bonding and the breastfeeding relationship. Many hospitalized babies require a feeding tube and speech therapy to regain the ability to eat by mouth.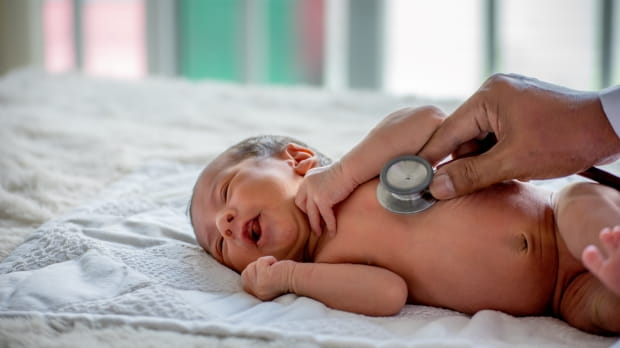 For newborns, it's recommended Beyfortus be given in the first week of life. Some hospital systems may be able to offer it to your newborn shortly after delivery. Others may need to get it at their first pediatrician appointment. For older babies, talk to your pediatrician about when they will have access to this new monoclonal antibody treatment.

As a pediatrician and mother, the news of this treatment being available brings tears to my eyes. With this innovation, we can keep babies home where they belong. To learn more about Beyfortus, visit the American Academy of Pediatrics information page. Respiratory Syncytial Virus (RSV) Prevention (aap.org)
Sign up for our email newsletter