Safety
A guide to window safety for young children
July 14, 2021
The weather is turning warmer. It's time to open the windows in your home and let the fresh air in.
But one drawback to fresh air's healing qualities: Young children are at risk of falling from open windows, causing serious injury and even death. Kids between the ages of one and five are especially at risk because they are quick, impulsive, curious and fall easily.
There are several safety measures you can take, however. It also helps to be aware of which windows—and situations—are the riskiest.
Be aware of risks:
Windows that open and have a 6-foot drop or more to the ground below, especially if over a hard surface such as concrete
Windows with wide windowsills; a windowsill with a seat; and those that are lower to the floor
Windows that are closed but not locked and windows that are cracked
Screens keep bugs out, they do not keep children in. Do not rely on screens to keep your child safe
Take safety measures and precautions:
Limit window openings to 4 inches
Installing removable window stops can help
Do not let kids play in front of windows. Keep areas in front of windows clear of furniture and toys that allow children to climb up and reach a window
Establish a kid-free zone—two-feet is good—near windows
Make sure windows are locked when they are not open
Ask about safety practices at other places where your children spend time
Make sure caregivers and other home visitors know the dangers of open windows
Never screw or nail your windows shut. They must open in case of an emergency fire escape
See our resources page for safety and injury prevention as well as this safety checklist page.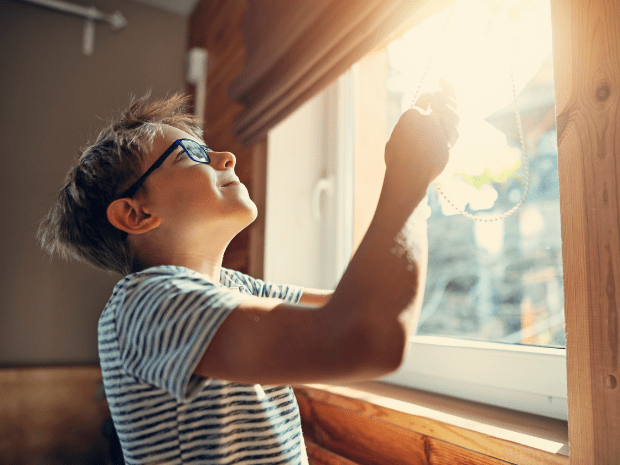 Sign up for our email newsletter