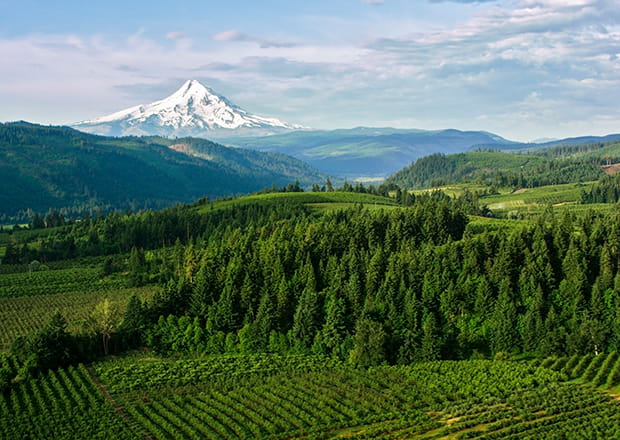 Explore the outdoors in your backyard
Surrounded by mountains, flanked by rivers and only an hour from the Pacific Ocean, Portland offers a wide variety of year-round recreational activities, including skiing, hiking, biking, and camping. Portland also has over 10,000 acres of public parks including Forest Park which has over 70 miles of trails. Sports fans can enjoy professional basketball at the Moda Center, men & women's soccer games at Providence Park, or watch junior ice hockey at Memorial Colosseum. Given its amazing location and livability it is not surprising that most of our residents remain in the Portland area following graduation.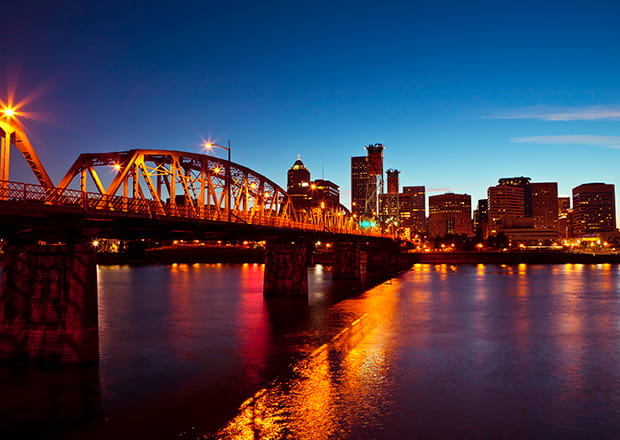 Embrace culture in the heart of the city
The City of Roses has so much to offer its residents and one can easily explore the city by foot, bike, or using its extensive public transit system. Portland has something for everyone when it comes to art, music, & culture; with many art galleries and museums, the internationally-known Oregon Symphony, live theater, the Saturday Market, and concert venues across the city. The culinary scene is outstanding with award winning chefs and incredible food carts serving up all types of food in all corners of town. Portland is also home to numerous microbreweries and beautiful wine country just south of town.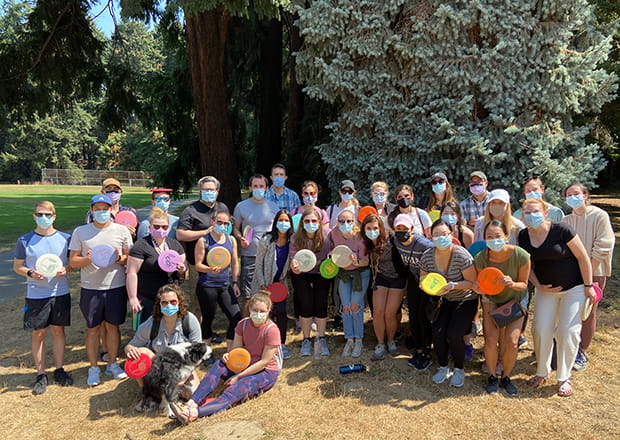 Enjoy all four seasons
Portland enjoys a temperate climate with distinct seasons. Winters are cool and cloudy with temperatures rarely falling below freezing. On average Portland sees about 42 inches of rainfall a year. The Pacific Northwest climate yields to beautiful summers that are warm and dry with clear blue skies.